The Schutzhund 1 Trial to be held on the Malaysia Dog Olympic Day will include the following categories :-
Schutzhund 1 Trial that comprise of
BH
Schutzhund 1 Obedience
Schutzhund 1 Protection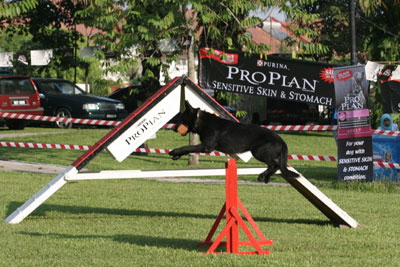 Judge : Phumphithak Phensrinukun, Bangkok, Thailand
Entry Requirements
Schutzhund 1 Trial

Dogs or Bitches must meet minimum age requirement of 18 months
Titled or non-titled dogs or bitches are allow to compete.
Both pedigreed and non-pedigreed dogs or bitches are welcome.
Bitches that are on heat are not allowed to compete.
Only Dogs or Bitches that are in good health are allowed to compete.
Dogs or Bitches that too aggressive and uncontrollable will not be allowed to compete.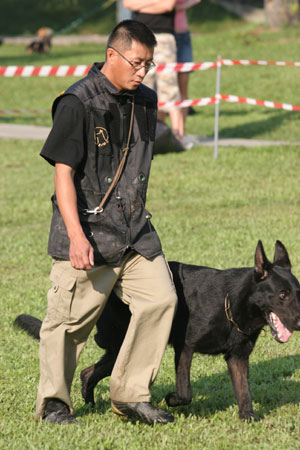 Prizes
The summary of prizes will be as follow :-
Schutzhund 1 Trial

Schutzhund 1 Obedience (BH) - 1 Prizes
Schutzhund 1 Protection - 1 Prizes
Overall Schutzhund 1 Trial Winners - 2 Prizes , 1st and 2nd
Entry Fees:
The entrance fee is RM 50.00 per entry and the application form can be downloaded via the following links
All forms must be submitted on or before June 26, 2008