malauc
Novice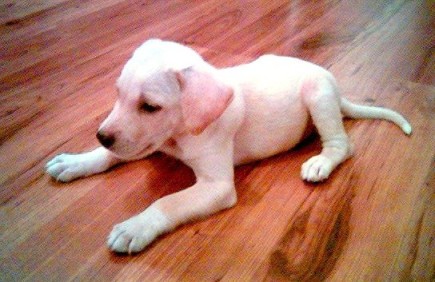 Jun 26, 2007, 8:45 PM

Post #20 of 23 (534 views)
Shortcut

Re: [shirleysu] benji says hi to everyone! [In reply to]
Can't Post

---
hi shirley,

i had to develop a schedule that is both practical and consistently feasible for both me and my wife.

everyday around 10pm, i take benji out from his room to the hall area where i'd run with him and tire him out as much as possible. he's been toilet trained so when nature calls, he'll make a beeline to the loo.

then at about 11pm, just before he sleeps, i'd feed him. no playing after this as not to disrupt his digestion.

i'd put him in his room, he'd usually fall asleep about 5 minutes later. he'd wake up like 3 hours later, play a lil with some toys i've fabricated for him, and shortly after he'd sleep again. this lasts until my wife greets him, sayang him a lil and feeds him at about 8:30am.

in the early stages of housebreaking, he'd whine and bark a lot when i leave the room. then i'd go to the room window and say "QUIET" with a stern, low voice. persistence paid off when after 3 nights, he'd get the idea that you are not leaving him and whinning/barking started to lessen.

now when i leave the room, all i have to do is look at him through the window and he'd be quiet throughout the nite.

develop a schedule that both you and your pup can consistently maintain. remember never let him out when he whines. greet him only when he's not barking.