musashi
ALPHA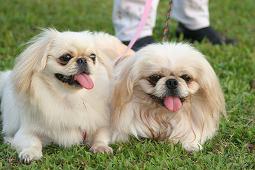 Jan 28, 2004, 5:57 AM

Post #163 of 188 (5534 views)
Shortcut

Hi Boon,

I just got the license from DBKL today.this year is GREEN...just simply write one KL address,they never check my IC...actually wanted to buy two, but was told that terrace house cannot have two dogs,only Bungalo & Factory can have 2 dogs...."CHI.SHIN" one.Some more one LAIN LAIN column...if I tick LAIN LAIN & write CONDO...don't know if he will reject my application ?
Ask me to get approval from Kementerian kesihatan woh !!






,but the process was easy lah......no need to show anything...no need certificates....no need approval from your neighbour...just wondering why MPPJ,MPSJ & DBKL have different regulations...




,,but I don't care lah, just try my luck to get a license..& I got it...



I am the man with dog's name