Malaysia Dog Olympic Day 2007
The Malaysia Dog Olympic Day 2007 will held on May 27th, 2007 at Central Park, Bandar Utama, Kuala Lumpur. It is an annual event dedicated to all dogs, be it a mixed breed dog or pure breed dog. All are welcome to join us at Central Park on this meaningful day.
The Malaysia Dog Olympic Day 2007 is proudly sponsor by PURINA
| | |
| --- | --- |
| Date : | May 27, 2007 |
| Venue : | Central Park, Bandar Utama, Kuala Lumpur (Map) |
| Time : | 7:15am to 3:00pm |
| Open to : | All dogs lovers. Owner of Mixed Breeds and Pure Breeds dog and their dogs are all welcome. |
| Admission : | Free |
| Participation in All Competition : | Free for ALL |
Highlights of the Malaysia Dog Olympic Day 2007
<< The final of the PurinaOne™ 30-Days Performance Challenge >>
featuring DJ Lam Tak Wing of myFM, Serena C and Pietro of MixFM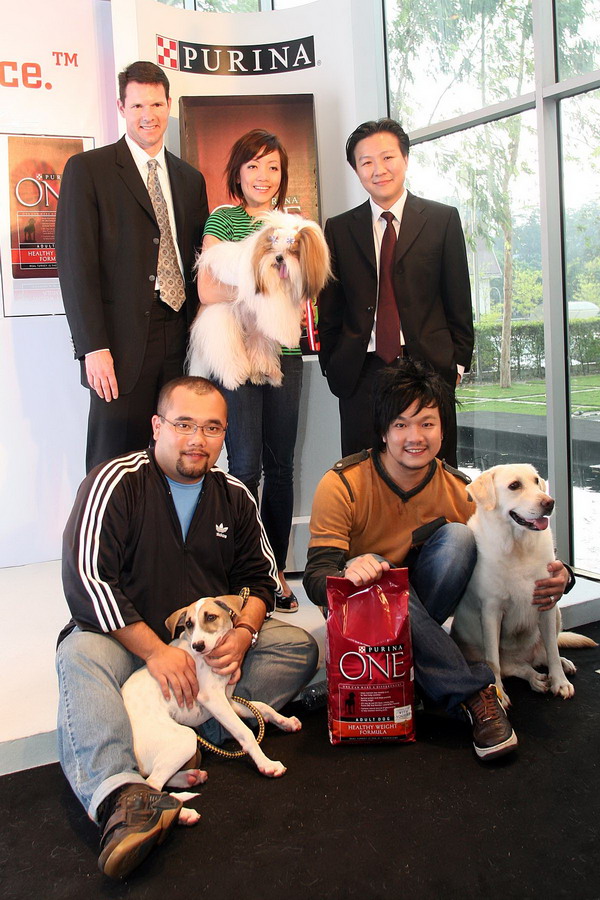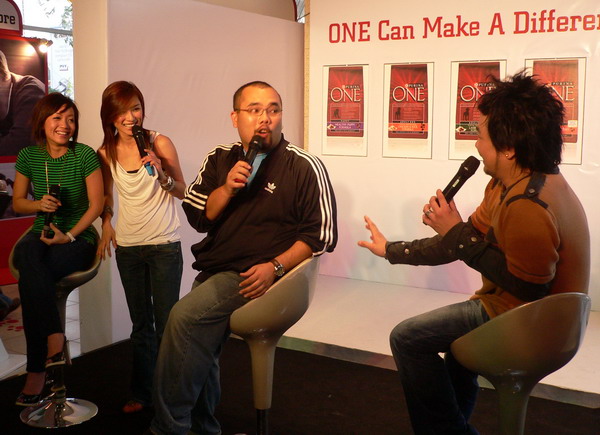 << Police K9 Unit Demonstration >>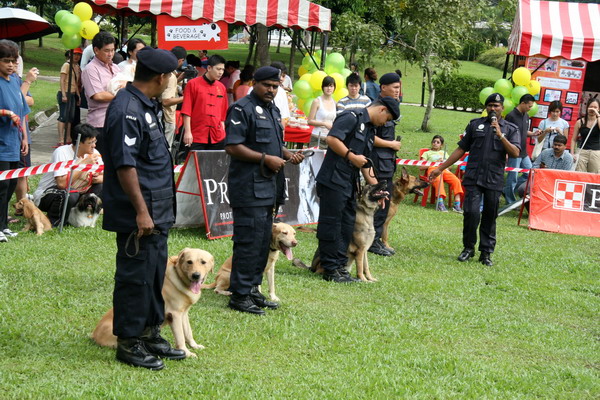 Free Door Gifts for the first 500 visitors register on site.


Purina Puppycom K9 Olympic Champion

There will be 12 dog competitions that are open to all dog owners and their dogs to participate. Participation is totally free for all. For each competition, there will be first, second and third placing with prizes and points of 10, 8 and 6 respectively. The dog that have accumulated the most points after all the competition will be the Malaysia K9 Olympic Champion 2007 and prizes as below. Those who wish to participate can choose to join as many competition as they wish.
Malaysia K9 Olympic Champion
RM 500.00 cash, Trophy, Purina Dog Food and Biscuit, Dog Treats and a Human Hamper
Malaysia K9 Olympic Champion
Reserved
RM 300.00 cash, TrophyPurina Dog Food and Biscuit, Dog Treats and a Human Hamper
Complete List of Games at all can participate and enjoy are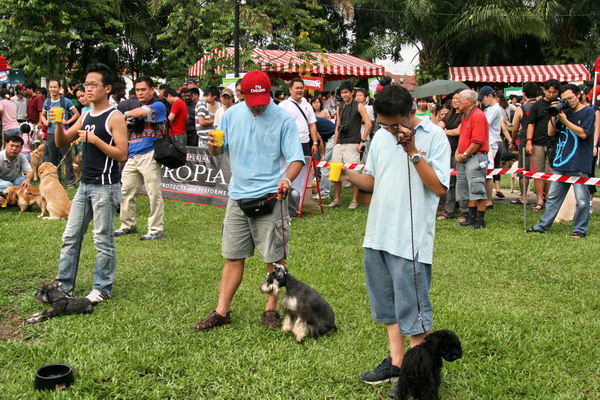 Dog Olympic Run
Best Dresses Dog Contest
Ultimate Sit Stay Challenge
Dog Walk Competition
Fastest Eating Duo
Ultimate Recall Challenge
Simon Say Challenge
Long Jump Contest
Best Canine Twin Challenge
Ultimate Retrieve Challenge
Musical Chair Contest
Waggiest Tail Contest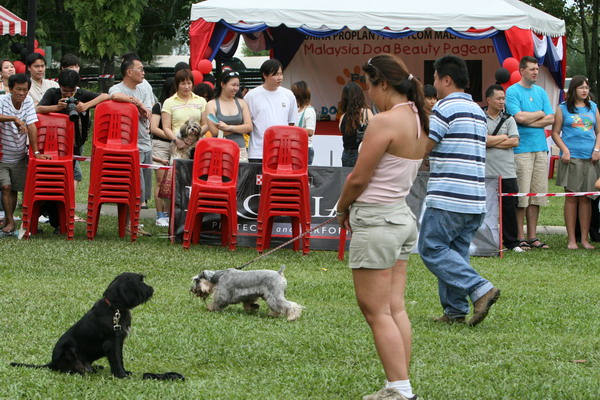 Demonstration by Mike Malihaus

There will be a demonstration by Mike Malihaus on Protection Dogs and Snatch Thief on Motorcycle.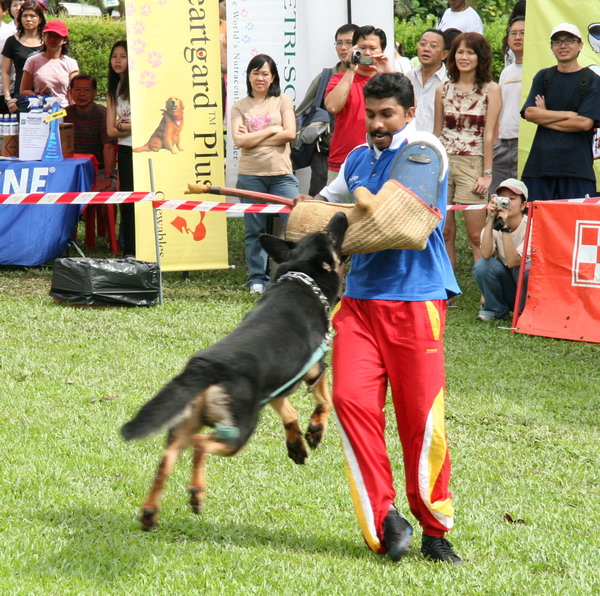 SPCA and PAWS

SPCA Selangor and PAWS will setup booths on the Malaysia Dog Olympic Day. As usual, SPCA Selangor will take several dogs with them for public to adopt the dog on the Malaysia Dog Olympic Day.


You will also get a chance to donate directly to both Animal Shelters on the same day.

Dog Obedience, Agility and Flyball Demo

There will be a Demonstration of Dog Obedience, Agility and Dog Flyball Sports on the Malaysia Dog Olympic Day.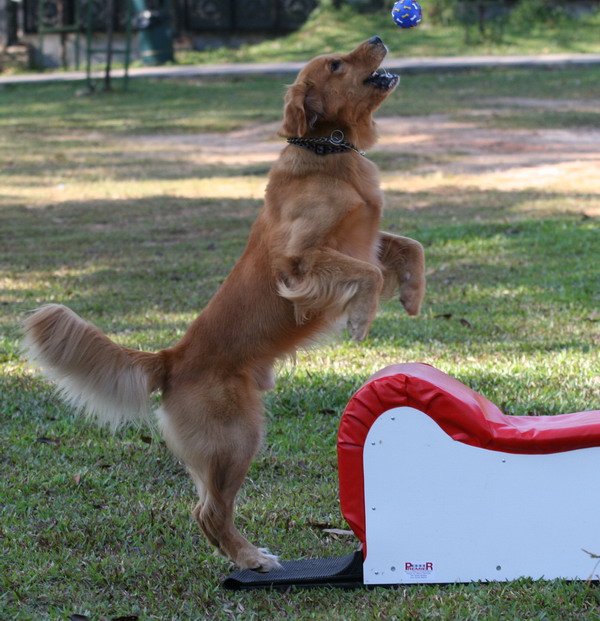 Micro-chipping of Dogs

Dog Micro-chipping Services will be available on the Malaysia Dog Olympic Day. A Qualified and Registered VET will be there to help you with questions on Dog Micro-chipping and Chip Implantation. Dog vaccination service will also be provided by the VET in-charge.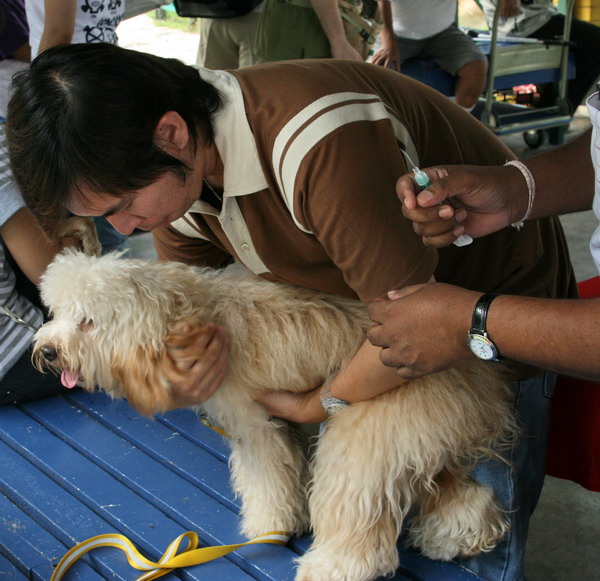 Lucky Draws

There will be plenty of Lucky Draws on the day where you stand to win many doggie products

Dog Agility Fun

Have some fund playing with our Agility Equipment with the guidance of our trainers.


Doggie Products' Booth

There will be several commercial offering various dog related products on that day.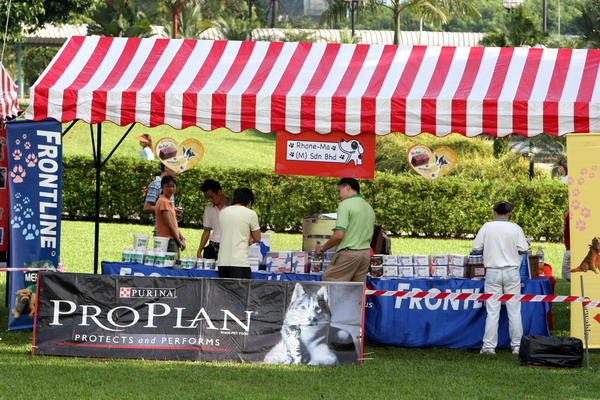 Vet Corner

A Qualified VET will be available at the VET Corner on the Malaysia Dog Olympic Day to offer free medical checkup for your furkids.


Dog Swimming

There is a small lake at the venue where you can allow your dogs to swim.


Picnic

There are many nice spots at Central Park where you can picnic with your family and dogs.


Dog Socialization

The Malaysia Dog Olympic Day is expected to be attended by many dog owners and their dogs and hence it present a good opportunity for dog owners to socialize their dogs on that day.

Program of the Malaysia Dog Olympic Day 2007
Time

Happening in Field 1

Happening in Field 2

8.15am

Registration of visitors & K9 Games

8:45am
Competition No.1
Dog Olympic Run Competition
9.00am
Competition No.2
Dog Best Dressed Competition
9.20am
Competition No.3
Dog Musical Chair Competition
9.40am
Dog Obedience , Agility and Dog Flyball Demonstration
by Puppycom Students
9.50am
Opening of Malaysia Dog Olympic Day and Launch of Purina One™ 30 Days Challenge Contest
by Purina Business Country Manager Mr. Ernest Yong and
myFM DJ Mr. Lam Tak Wing, MixFM DJ Ms. Serana C and Mr. Pietro
10.00am
Competition No.4
Ultimate Dog Recall Challenge

Dancing Dog Presented by Puppycom Obedience Students
10:20am
Demonstration by the K9 Unit of the Royal Malaysian Police Force on Dog Obedience, Crowd Control, Drug Search and more
Start of the Final Round of the
Purina One™ 30 Days Challenge Contest
10:35am
Protection Dog Demonstration by Mike Malihaus
on Crime Control against snatch thief on wheel
10:50am
Competition No.5
Fastest Eating Duo
11:15am
Competition No.6
Ultimate Sit Stay Competition
11.40am
Competition No.7
Dog Walk Challenge
12:05pm
Competition No.8
Best Canine Twin
Announcement of the Grand Winners
(Both myFM and MixFM Winners) and

Prize Presentation that include RM 10,000 Cash Prize for Each

12.25pm
Competition No.9
Waggiest Tail Competition
12.45pm
Competition No.10
Simon Says Competition
1.05pm
Competition No.11
Dog Long Jump Competition
1:30pm
Competition No.12
Dog Ultimate Retrieve Competition
1:50pm
Prize Presentation for Dog Olympic Champion 2007 and Runner up
2:00pm ~ 3:00pm
Photo Session and Dog Socialization Session
3:00pm
End
The times stated above will only serve as a guide only. The actual timing may varies and subject to change by the organizer.
More information at
http://www.puppy.com.my/olympic/
---
Purina One™ Dog Food Launched in Malaysia
Purina ONE offers a full line of innovative formulas to meet your dog's changing and unique nutritional needs. Whether your dog is a puppy, a senior dog, or somewhere in between, Purina ONE provide super premium nutrition for good health you can see in your dog.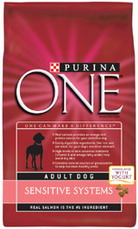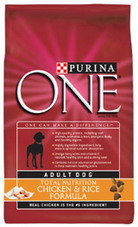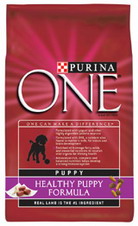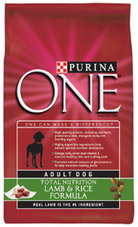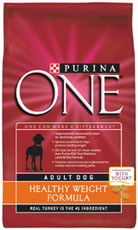 Purina One™ Dog Food can be purchased here >>
---
Purina ProPlan Puppycom
Dog Obedience , Agility & Dog Flyball Training
All training session will be held in Taman Desa Community Park, Taman Desa, Off Old Klang Road on every Sunday either from 8:30am ~ 9:30am, 9:30am ~ 10:30am, 10:30am ~ 11:30am, 4:30pm ~ 5:30pm and 5:30pm ~ 6:30pm. Each training course duration is 10 weeks, 1 hour per week.

Traning Fee is RM 150.00 for Premium Members and RM 200.00 for Non Premium Members.

More information on the Purina ProPlan Puppycom Dog Obedience & Agility Training can be viewed at http://www.puppy.com.my/ob/




Time Table - Starting Date of New Classes


Dog Obedience Training
Basic Obedience and Puppy Class



New Class to start
on May 13, 2007
8:30am - 9:30am
10:30am - 11:30am
4:30pm - 5:30pm



Dog Obedience Training
Basic Obedience and Puppy Class



New Class to start
on May 20, 2007
8:30am - 9:30am
4:30pm - 5:30pm



Dog Agility Training



New Class to start
on May 13, 2007
9:30am - 10:30am



Dog Obedience Training
Novice Class



New Class to start
on May 20, 2007
10:30am - 11:30am


Dog Obedience Training
Pre Novice Class


New Class to start
on May 13, 2007
9:00am - 10:00am


Dog Obedience Training
Pre Novice Class


New Class to start
on May 20, 2007
4:30pm - 5:30pm



Dog FlyBall Training



New Class to start
on May 13, 2007
9:30am - 10:30am