sharon82lim
Novice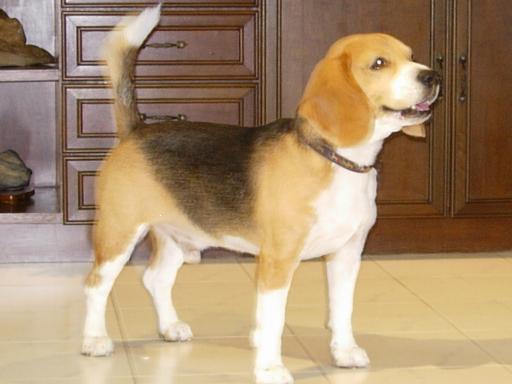 Jun 12, 2007, 9:32 PM

Post #1 of 3 (1820 views)
Shortcut

Really needs every1'help....
Can't Post

---
Hello,this is the 3rd time i posted here..

Can anyone help my beagle?He is facing skin problem nearly 6 mths d.I brought him to visit 6 vets already,stil cant be cured.Can anyone help,please...
The clinics i visited are,Peng Aun & Gill (penang),goverment vet(alor star),Sungai Petani'vet,B'worth chinese'vet (behind Pacific),and last Dr.Ravinderan(alor star).
My beagle was boarding at Dr.Ravinderan'there for nearly 3weeks time,i just brought him back tis evening.Dr.just ask me keep feeding him medi:antibiotic,TB,and for NANA.But,my beagle'condition seems like no improvement since the 1st doctor i visited.So sad n worry.
Actually,it happens on my beagle'leg(joint there).It becomes 2 50cents big already,contains NANA(dont know how to say in english,PUS?).Even press it out everyday,it wont finish. He is now taking Royal Canin.
I have attached his picture..please help me..I needed your help..

I've decide to send him to either UPM or Healing Room(Subang).Can anyone gives me some advices..?I really out of ideas already...
Thanks...