dowk2301
Dog Kichi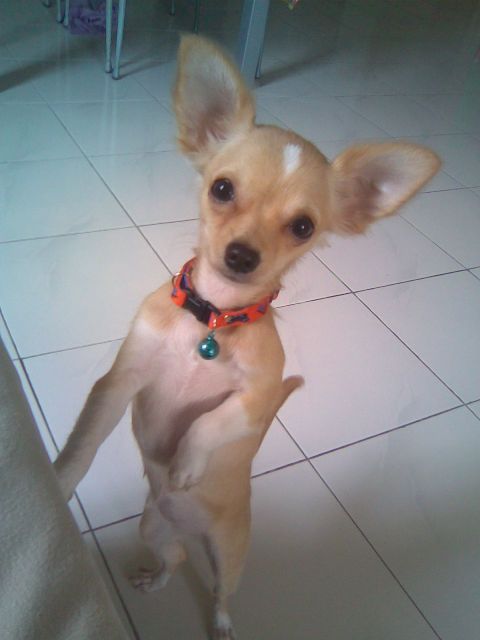 Sep 21, 2007, 7:17 PM

Post #2 of 5 (1727 views)
Shortcut

Re: [bearltg] need some tips and help [In reply to]
Can't Post

---
2.5 month is still very, very young. You have to be more patient with the pup. When you take her to the wee pad, don't stay too long. Max - give it 5 mins. If the pup don't wee, take her away. Try bringing her back again 15 mins later. Sooner or later, you will find the right timing of your new pup's wee and poo. Be patient and I know how you feel cause I went thru it too. The bladder for the pup is not fully develop and they tend to go every hour - that is your clue. Every hour ...... bring the pup to the wee pad and leave max for 5 mins. Bring her back again if she doesn't do it then. Be consistent. The new pup will lie down cause it is bored and since there is no wee, the pup must be thinking why you make her/him stand there. so, the pup will play with the pad instead.

Also, when you bring the pup to the wee pad, don't play with it. Give firm commands like "poo" or "pee" and stand firm. Let the pup know that it is time for her/him to do their business and not play time. do not confuse the pup. don't keep talking - just give the command.

hope this helps. forget about buying the wee drop to lure the pup cause most of the time it won't work. just be patient and be consistent. the pup will learn. please remember - the pup is only 2.5 months old and you have many more years to go.