J-J
Dog Kichi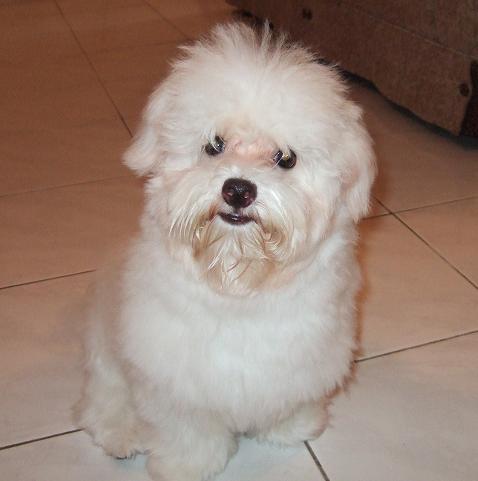 Jul 20, 2007, 6:00 PM

Post #1 of 8 (2411 views)
Shortcut

5++ month old Maltese boy can't seem to learn... HELP!
Can't Post

---
Hi guys. I think I have a serious toilet training problem with my 5++ month old Maltese boy. I have read up a lot on owning a puppy prior to taking him home at 4 months (over a month ago). So from day 1, we have tried to train him to do the right things. He is OK with most things, except when it comes to toilet training.



We live in a condo, and are training him to do his business in the bathroom. We have converted one of the bathrooms into his room, and he has successfully differentiated between the dry area (where we place his kennel, toys, water bottle and food) and the wet area (where he is supposed to do his business). The problem lies when he is outside the bathroom. Then he goes EVERYWHERE - he seldom does it on the same spot outside, always different spots around the house. There isn't even ONE time where he went back to the bathroom to do his business when he's outside.



In the last one month plus, I realised that we have praised him for doing it in the right place approximately twice a day (I stay in the bathroom with him until he goes and praise him like crazy), and have corrected him for doing it outside (by saying a firm 'no' and bringing him back to the bathroom) about 3 times a day. This means, we have thus far praised him 60++ times, and corrected him about 100 times. And he still doesn't go back to the bathroom to do his business – NOT EVEN ONCE.



Anyone can offer any thoughts on this? Anyone experienced anything this bad? I do have friends who have dogs but none has been in this situation. I don't know what to do anymore. Someone I know suggested hitting his bum with a newspaper, other a cane. I don't want to resort to harsh methods if possible. My Mom even suggested finding a new home for my dog – a family which has a garden (which is easier for toilet training) since he doesn't seem to be able to learn. Help!!!