nazaj
Novice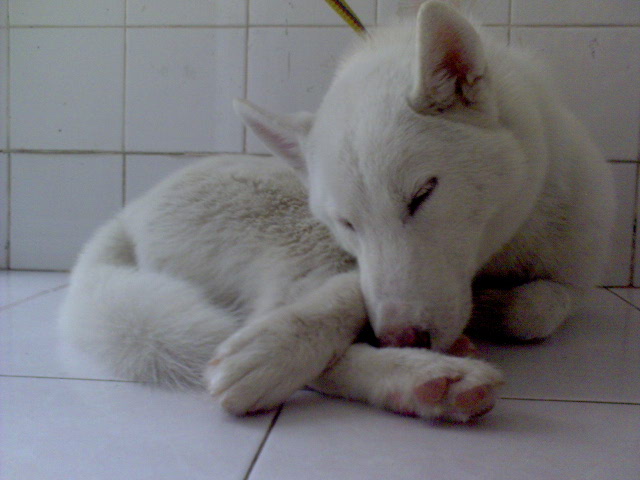 Jul 5, 2006, 4:57 AM

Post #37 of 61 (7563 views)
Shortcut

Re: [siberian hushky] Any husky fans in Penang? [In reply to]
Can't Post

---
Hi dude,

Interested in rescue a siberian husky?

3 days ago, i bring a very serious husky back to home. I saw him loafing at roadside, hunting for food, and attacked badly by other dog.No one could tell if he was husky and even if he was purebred.

I was very sad while seeing him, and start blaming on why the owner are so cruel!!



He is now allocated at my house, bad skin problem!

Pls jump to forum, dog rescue and adoption, under title" rescue siberian husky" for more detail and info.

Or anyone of you are interest to adopt him if he has recoiver are welcome!

He got a very special eyes, good body shape. i dare to say that he'll be much more good looking than my husky if he recover one day!