Polluxx
Enthusiast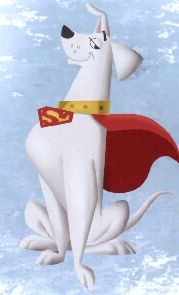 Aug 6, 2003, 5:24 AM


Views: 7139

Re: [rottie] Rottweiler puppy needed

---
Hi Rottie,

If I m not mistaken u can actually call up MKA (Tel: ) for their list of Rottie breeder ; there's a quite a few of rottie breeder who advertised in the "Berita Anjing" (MKA Quartely Mag). My advise would be try to look for breeder who:
a.) screen their breeding dogs for HD & ED -
b.) better still see if either parents have working title (ScH / IPO)or Ztp or even Korung-which is very rare in M'sia

I believe most of their import studs from Europe (especially those wt ADRK cert) would have the above record but not too sure abt the import bitch though.

Well also not forgetting, do talk to the breeder and check out their dog on site. If possible also check out their progeny. Just my own personal opinion, I would prefer to look for a 'rott specialist' who only dedicate to breeding rotts coz they have a target/goal in mind for each breeding...improve temperament or to improve bone strength ..etc
Last but not the least chk wt each breeder wht type guarantee he offers for his pup against various genetic health problem....such HD/ED, Entropion etc.

BTW If I m not mistaken, the last time (1 yr ago) I chk was puppies from import parents price range from RM$1500 - $2000 while puppies from local parents would range from RM$800 - $1200. I dun thk the price would have fluctuate too much since.

Happy hunting.....do let us know once u find ur pup...!

"Show me your dog and I'll tell you what manner of man you are."
(GSD Founder - Capt Max V Stephanitz)
(This post was
edited
by Polluxx on Aug 6, 2003, 5:26 AM)