ai_ney
Ultra ALPHA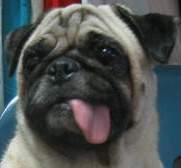 Aug 20, 2003, 10:52 PM

Post #23 of 82 (7972 views)
Shortcut

Re: [RealityDreamer] SPCA contact [In reply to]
Can't Post

---
Hi all,

I am a volunteer at SPCA Selangor, been going there for the past 6 months.

SPCA is open EVERYDAY, even on weekends and public holidays, from 9am to 4pm.

As for souvenirs, there are things like t-shirts, car stickers, bookmarks and button badges sold in the office. They are not really displayed (gotta do something about it!), so you might have to search for them. Or ask any staff or volunteers there! There is also a gift shop or something (geez, i have been there for half a year but i have never step foot into the shop!), on your right hand side just as you enter into SPCA. The shop does not open everyday and definitely not on Sundays (when i usually go). But i heard there are very nice and cheap stuff to buy in the shop. If you do not find anything to buy from the office or the shop, don't worry. You could always help out by giving donations to SPCA. Again, the donation box is not strategically located in the office (really must do something about this!), so do step into the office and ask where you could place your donation into. On behalf of my four-legged friends there, I THANK YOU in advance!

I think someone asked about descriptions of the puppies that are up for adoption in SPCA. Well, there are really lots of different puppies there EVERY week, so the best thing to do is to go there yourself and have a look. But of course what I could also do is take photos of the puppies and dogs there every Sunday and post them here. However if you are looking for a puppy to adopt, my advise is to go to SPCA yourself. This is because if I post the photos here on Sunday, the puppies might be gone the next day. Either adopted or..... Space is really a limition, and imagine people bringing in puppies by the box load into SPCA almost everyday! It is sad, but nevertheless, a fact.

So I really hope to see more of you dog-lovers going to SPCA in the near future, be it to adopt a new friend, to buy something, to make a donation, or just to have a look around to visit the homeless dogs. All are welcome and appreciated! And if you do happen to drop by on a Sunday, you would most probably see me there either walking, bathing or grooming a dog, cleaning the cages, or sitting down by the marble table exhausted from after walking 6 or 8 furry friends! See you there!