ai_ney
Ultra ALPHA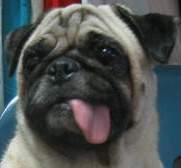 Aug 30, 2004, 7:47 PM

Post #2 of 5 (1783 views)
Shortcut

the truth is, ur puppies may be put down if no one adopts them... the staff in spca will also tell u abt this so that u know and are prepared...

if u do not want to risk it, PLEASE SPAY and NEUTER YOUR DOGS. otherwise, this will be endless when the female dog gets pregnant again and what will happen to the new puppies?




Sookie's Photo Gallery
DON'T BREED AND BUY, WHILE HOMELESS ANIMALS DIE.
EVERY DOG SHOULD HAVE A HOME.