ai_ney
Ultra ALPHA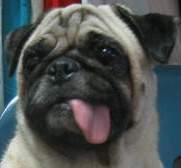 Apr 26, 2004, 8:24 PM

Post #2 of 3 (1039 views)
Shortcut

Re: [gaudygoddess, paulynn] Adoption Exercise at SPCA [In reply to]
Can't Post

---
hi,

yes april is the month of 'ADOPTHON'!



i guess the procedure would be the same... the waiting period the same if the cats or dogs are not neutered yet... u can call spca ampang for further clarification or maybe our dear miss paulynn can clear your doubts? paulynn?



Sookie's Photo Gallery
DON'T BREED AND BUY, WHILE HOMELESS ANIMALS DIE.
EVERY DOG SHOULD HAVE A HOME.