ai_ney
Ultra ALPHA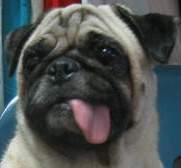 Sep 3, 2003, 6:02 AM

Post #82 of 131 (2019 views)
Shortcut

hey kowie!

yalor, gins is right. just put whitie at the back seat and sit there with her, while ur bf drives i guess. better that way!



and guess what? gins is right again! everyone gets the same treatment with the office staff there!

erm... i guess it's just their way of communicating, they mean no harm. they are actually nice people in person. but i understand also how this would affect the people who actually has intention to adopt from SPCA.

frankly, cannot do anything lar if they do not want to change, they r all adults, and coz this issue had actually been raised a few times in their meetings, i've been told. so everytime i just laugh it off when it happens lor, coz i know that it's just their way of speaking.



and just to clarify, SPCA do not pick up strays because they simply do not have the time and manpower to go chasing and trying to catch a stray. i think u know how hard it is to capture strays.

if u can have the stray captivated, then SPCA would send someone to pick it up. otherwise, it is really the responsibility of the local council lor. hope this makes it clear.




Sookie's Photo Gallery
DON'T BREED AND BUY, WHILE HOMELESS ANIMALS DIE.
EVERY DOG SHOULD HAVE A HOME.