potter
Member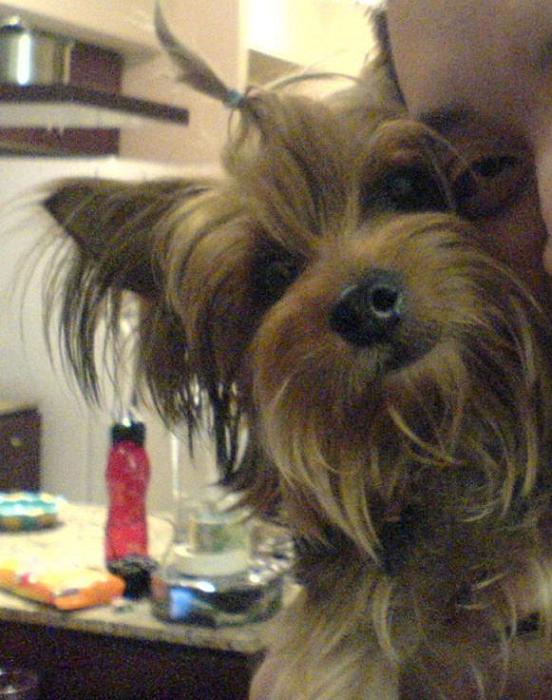 Feb 9, 2007, 4:57 AM

Post #54 of 55 (22923 views)
Shortcut

Re: [Khoobg] If you do not intent to breed your dog, are you infavour of spaying or neuter them ? [In reply to]
Can't Post

---
I agree with Yumiko_Masaki. I do not intend to breed my dog and he is within my control at all times. I do not intend to neuter him either.

I think the topic of neutering/spaying is a very personal decision. If you can't control your dog and he/she is allowed to roam outside (which I hope does not), it is best to neuter. As opposed to the contrary believe, neutering for a male might not bring as much health benefits as we are lead to believe. There are new studies done on this. The incident of bone cancer is higher in neutered dogs, twice higher. Prostate cancer is actually four times higher in neutered dogs. These are not something everyone or vets that do not keep themselves updated with researches will tell you.

As for female dogs, they benefit more form a spay than a male dog does from a neuter.

In regards to marking, humping and aggressiveness; neutering cuts down a certain percentage for some dogs and in these cases, it really depend on the individual dogs. To curb these problems, training is the best way to go. A lot of dogs neutered still marks, humps. Humping is also associated with being dominance over another dog rather than a sexual behaviour. As for curbing aggressiveness, there are dogs that were sweet natured and does not mark before being neutered that went the other way round after neutered. I have personally came across cases where dogs become aggresive after neutering and the owner ended up adopting out the dog. It really depend on individual dog.