PSY
K9 Kaki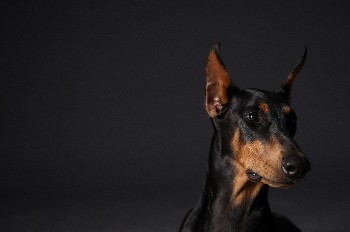 Jun 10, 2005, 11:25 PM

Post #83 of 89 (33963 views)
Shortcut

Re: [ladee_m] In your opinion, should Tail Docking and Ear Cropping in dog be ban in Malaysia [In reply to]
Can't Post

---
Cropping of ears and docking of tails: For Dobermans, god has nothing to do with it as it was a man made dog and beside the first one seen in England had cropped ears and docked tail. It took a man years to perfect a specific dog and now some so call dog lover comes along and say no to all this is just paln ludicrous.

As for reasons, at three days old the pup would not know what has happened to it's tail. I have tied a litter of Weimers for a friend on the third day and by the fifth day the tails have already healed. For ears, I know for a fact that there are no if not hardly feelings in them as I have dug my finger nails into my pup fairly hard and it did not even move if it did I would not have cropped it's ears and beside it only takes about seven to ten days for it to heal. The discomfort is only when one needs to bind it up but they do get use to it after a while so in short it does not matter. Please note pain and discomfort is two different thing and beside I am only referring to Dobermans and not Boxers and Danes.

Since on the subject, DEVOCALISING, blame the owner who has no incling the breed of dogs he or she is buying as all toy and terriers and rush dogs bark alot at nothing because they are bred to do that eg, Cocker, Beagle.

Gundogs, Retriever type dogs do not bark all the time, at the end of the day is does one know what one is getting, besides if you cannot teach your dog when and when not to bark, your training systems "sucks".

Hence I do support the Cropping of Ears and Docking of tails for Dobermans only and Docking of tails for most pointers type dogs.