leecy
Ultra ALPHA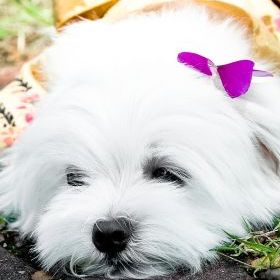 Oct 18, 2007, 6:32 AM

Post #34 of 40 (791 views)
Shortcut

Re: [supermutts] I'm back! new member on board! [In reply to]
Can't Post

---
Yo~

The mutt is not a normal mutt, she is Malaysian Ultimate Talented Treasure - MUTT. Her name is Maya, abandoned by previous owner, yet she doesnt know the sadness, found a bone & simply run here & there, lots of Malays get chased away screaming like hell, of corse, some Chinese too! So worrying she might get reported to perbandaran & get caught, me & my gf decided to bring her back.

She is really hyper, I have to bring her out everynight for a walk & run no miss! Else, gone lah my house, my shoes, my shoe rack, my plants; After chew finish my stuffs, chew my friends & my visitors things! everything!! ... Except her own toys. She knows if she destroys it, she cant make the squizzy sound out of the toy anymore, how SMART yet NAUGHTY!

When there is a chance, do visit my Maya, she craze for companions & looking for playmates. She met one doberman that just wouldnt accept another dog, shown aggressive sign but she able to kaotim him! That doberman get his 1st fren after years without one, and that's our PR professional Maya. Proud of her, but do come play with her, she really loves people. Yet, she is a bit jumpy, i donwan to stop her from jumping, else who knows later she has excessive energy & tear down my door pulak?!

That's juz a lil small part of Maya, she has more for me to explore, i suppose?! AND yah, now she learned how to swim! Brought her to waterfall and she was so busybody exploring here & there. When people bringing their dogs back, Maya actually chase all the way up, and lead the dogs back down to the waterfall to play again. I super paiseh when see the owners has to walk all the way down to search for the "lost dogsSS!" Take note she brought back down not only ONE! Few~~~

And, look at her ears. oh!~~~ cuter than mine! OMGosh...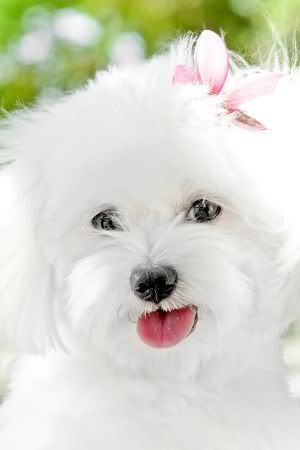 Regards,

Yang