strawhoney
K9 Maniac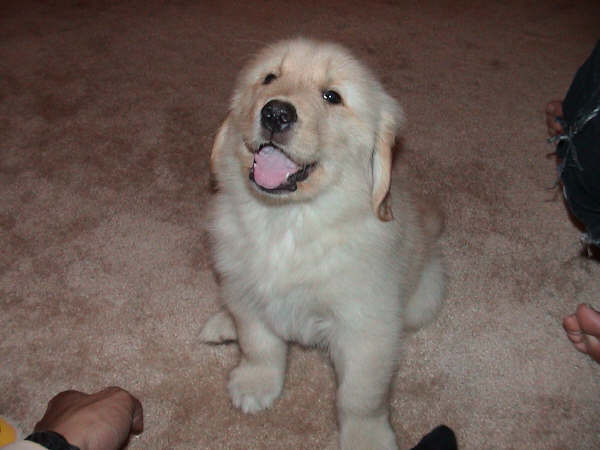 Jan 19, 2003, 6:41 PM

Post #32 of 39 (1224 views)
Shortcut

Odie knows canto and english...hehe....the most favorite word "gai gai'!!!he jumps,wags his tail and impatiently waits for us to bring the leash....usually when my bf brings him out,he uses simple english words like "easy boy" (when he sees other dogs and get too excited),"NO" (Common one and using it all the time),"catch" (when we play with him)....and some others..chinese words...I love to use "sek sek"..and he will lick my face or my mouth..."bo bo leh?" I always ask him this and he immediately look around for his ball...



As for my dogs in KL,they are crazy....they speak hakka...haha..cuz both my mom and dad also hakka...when my bf went to KL and to my house,he didn't know how to communicate with them...and I always have to be the translator...my dad calls my rott,johnny, "sor john'..hehe...but he really a bit gila gila...hehe


Meme

odie moves MY world!