lovemybibi
Novice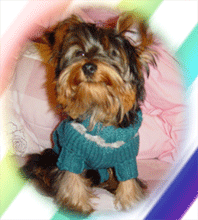 Mar 30, 2004, 8:02 AM


Views: 59403

Re: [mackmack] Super Dog Lover here!

---
Hi



Thanks for your time and effort for answering all of my questions!

As for 4) Regarding to the health certificate, when is the appropriate time to apply for it?
- HEALTH CERT VALIDS FOR ONLY 7-10 DAYS IN US DEPENDS ON EACH STATE'S REQUIREMENT.

I am residing in San Francisco, California. Which state did you apply the health cert for Mack?

Cheers...


---
"He's your friend, your partner, your defender, your dog. You are his life, his love, his leader. He will be yours, faithful and true, to the last beat of his heart. You owe it to him to be worthy of such devotion" ~unknown~


(This post was edited by lovemybibi on Mar 30, 2004, 8:07 AM)