asephine_jo
Novice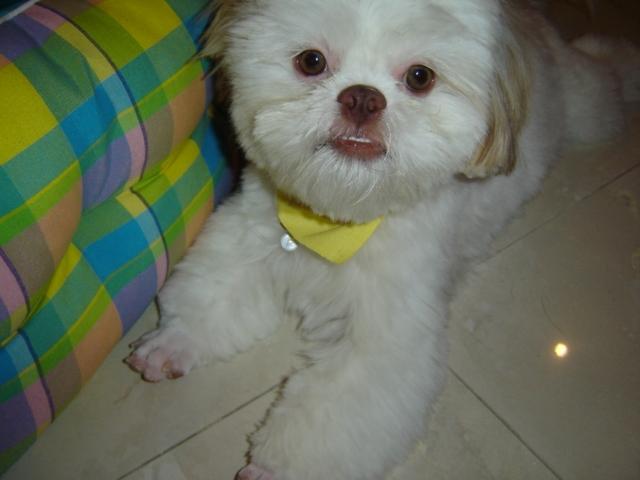 Feb 19, 2006, 6:05 AM

Post #42 of 79 (483 views)
Shortcut

Hi Hi,

I am back.Now in Malacca.Looking for westies here. Anyway as predicted.Dont have. All pet shop here said very rare breed. But there is one she said she come across this breed from someone in KL. She knew 3 family, one is from cheras, one is kepong the other one is JB. So she will ask out for me. But i am worry the local breed quality dunno okie or not.. Anyway..all of them give me different price.. one said is Rm 3000 to RM 5000, 2nd one said is RM 2000 +, 3rd one said is Rm 1,500. So i will wait for my luck. If i couldn't get still i will be going for shih tzu. Cheaper . I just saw one advertisement .someone is selling shih tzu will MKA cert, vaccinated for only RM 750 oh...cheap and worth it... the seller is from kota kemuning. If anyone interested can look for her loo...

Even malacca they wanna sell me RM 750 without cert, 1000 with MKA oh...they said shih tze is still the fast selling breed in malacca.I saw one shih tzu in malacca raya...very beautiful..but i notice her stomach got bengkak around 10 cents....is lembut one...then i ask the seller what is that...he told me is belly button wo...issnt true????...my splizt and sister shih tzu got do not have such a belly buttoon at all ler...i sked the puppy is not healty...what you guys think>?

Is anyone looking to adopt a pomeranian..very cute..i come across a owner from Afrika letting go her pom...only need to pay airfreight. paper all prepared d... problem is just dunno malaysia custom got problem or not..is u anyone interested, i can forward the photos.