Elly
ALPHA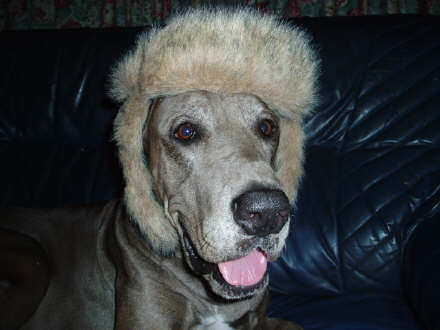 Oct 30, 2002, 8:44 AM

Post #21 of 24 (2221 views)
Shortcut

Dear Monsi,

Welcome to the forum. I did post the pictures. Scroll up and take a look. 3 pictures all together, my Basset and the Dane.

Well, people used to advice me not to get a Dane as they are huge, very hard to take care, eat a lot.....cant afford to feed...things like that.....but as for my lady, she is fine...all I do is make sure her bowl got food 24-7. So she wont beg for it. and she is doing real fine.



Danes are nice companion. If you ever get one....do let me know...wanna take a look....keep in touch!