ai_ney
Ultra ALPHA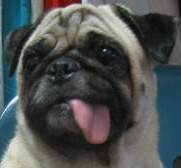 Sep 1, 2003, 8:50 AM

Post #24 of 83 (3687 views)
Shortcut

Re: [paulynn] Int'l Homeless Animal Day on Aug 30 [In reply to]
Can't Post

---
Well, many people actually FAIL to realise that dogs (or any animals for that matter) are living beings with feelings and needs too! it's a sad sad fact! and yes, i believe these are the same people who would send their parents to old folks home...



u know, today in SPCA, a lady brought in her two dogs to leave them there. i forgot what reason she gave. but anyway, both her dogs are so skinny, u can see their ribs! when asked if the dogs are not eating, the owner said that they are very well fed! my *ss!!!

so in the evening when we were feeding all the dogs, guess what happened? both the dogs were eating like they've never eaten before! like there's no tomorrow! they could eat ur hands! they were so hungry that we had to feed them 3 bowls of rice! and they are only medium size dogs! it's so pitiful seeing them like that! and i can say they are better off without the owner!





oh... the bachelor list... haha... i will remember that... dog lovers only! got it!



Sookie's Photo Gallery
DON'T BREED AND BUY, WHILE HOMELESS ANIMALS DIE.
EVERY DOG SHOULD HAVE A HOME.