les
K9 Maniac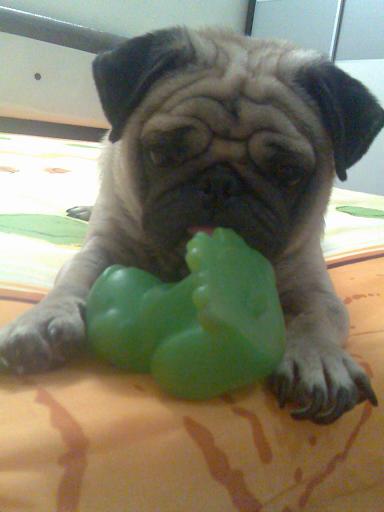 Jul 29, 2002, 9:18 PM

Post #21 of 76 (7205 views)
Shortcut

Re: [arthur] Arthur's Introduction [In reply to]
Can't Post

---
Hello Arthur,

Guess what? I went to Padang Merbuk yesterday! Wow.. crowded man! Lots of dogs.. and ppl too!

I brought Sunny with me too.. and another 3 friends of mine.. Zero was there too.. the tiny lil Aus Silky Terrier.

Wah.. its very nice go there and see how they train their dogs. Normally i like go to the pet shops and see cute lil pups.. but now I think that go to the padang is more interesting.. haha

Not even can see lotsa dogs.. puppies.. u can also let ur dog socializ with others..



I met our webmaster, Mr Khoo.. and his cute puggy named Gigi..

She is so adorable.. can't help to nip her.. (ops.. Mr Khoo staring at me)

Well.. too bad that I din't meet Arthur.. well perhaps next time.

*~Sunny Macho, My lil puggy~*


-Born 15th March, 2002-



Copied this frm ahming, touch huh?
"Please don't cry in front of my grave,

I don't mind if you keep a new dog.

I won't angry if you give my toys to others dog,

I will be happy if other dogs can enjoy your love as me."