Polluxx
Enthusiast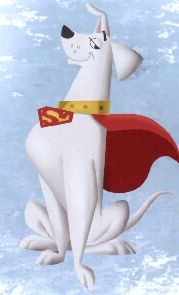 Jul 23, 2003, 4:49 AM

Post #5 of 6 (1750 views)
Shortcut

Re: [h0tgunn] ROTTWEILER PUPPY 21/2 MONTHS [In reply to]
Can't Post

---
Hi hotgunn,

I m not sure this will help, but when I got my my GSD pup around 2 mths of age, his elbow also dun have hairs, there were also patches of blister on both elbows. After consulting wt the vet , we put him on this antibiotic cream (I thk it is called 'fucidin' - u can get it at any pharmacy b'coz it is for human) , well the patches cleared up a week later, followed by the hair growing back in a week or so after.

Well from what the vet say, he suspect it could be the environment where the breeder placed their litter together, u know the puppies' feaces & urine & if they r not cleared regularly will cause the presence of bacteria to grow rapidly which will infect any parts of the body which has cuts/wounds/bruises and since the elbow is the part of body which touches the floor regularly when the puppy is sleeping/crawling around so they r prone to infection.



So me think u dun have to worrry, once the patches is cleared, their hair will grow back.








"Show me your dog and I'll tell you what manner of man you are."
(GSD Founder - Capt Max V Stephanitz)