joexavier
New User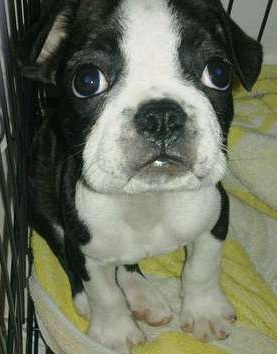 Jan 18, 2011, 8:00 PM

Post #1 of 1 (1544 views)
Shortcut

New guy here...
Can't Post

---
Hi guys.. Sorry I skipped this section to post in the forums. Was a tad too excited I guess about sharing Bugsy with the world...

Bugsy's a Boston Terrier mix French Bulldog (Frenchton) and is officially 2 months 4 days as of now.

Would love to get useful tips and also share what I've learnt from Bugsy on this forum. Right now, Bugsy is training our patience on getting him potty trained right. Its fun but a bit tiring at times..

Ah.. the joys of fatherhood.

Anyway, looking forward to see how I can contribute to this forum in anyway.

Cheers!