khengteik
ALPHA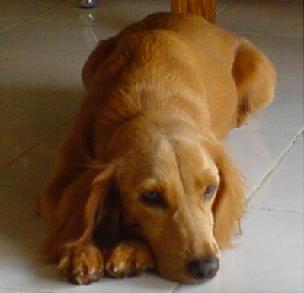 Aug 11, 2008, 7:38 AM

Post #6 of 19 (11309 views)
Shortcut

Re: [tina18] German Shepherd wanted for adoption [In reply to]
Can't Post

---
you cant blame us to be sarcastic.... there are tons of people here who know nuts about dogs but want to adopt GSD's, GR's, Doberman's etc for FREE.....

from my point of view, 90% of so called dog LOVERS or experienced people with dogs are nothing compared to the poorest of people in Thailand.... the way they take care of strays.... like their own dogs... have you fed stray dogs??? i know i haven't but i'm very ashamed of myself when i saw the amount of TLC the people of thailand treat the strays.... they make sure each and every one of the dogs have a portion of the food... and also they would make sure that the strays do not fight for the food... they make sure the dogs are sleeping at somewhere safe at night.... those dogs are 100% STRAYS...

I would not agree with the food that they feed the dogs.... as they are often given leftover foods or the shampoo that they use for the dogs.... a few saloons keep the water that is used to wash customers hair and use it to bath the dog.... but at least they are doing all they can for the strays there....

I've only seen about people taking care of disabled dogs/animals in the internet or in Animal Planet.... and when i've seen it with my own eyes the lengths that family went to take care of a disabled dog... it would put even doctors or nurses to shame...

however, that is not what i can say about some dog owners here.... some who are in the higher income group just wants pedigrees.... all because it is a symbol of status... but only feed their dogs with leftovers or very low grade dog food.... pedigrees are well known for their low immunity and also alot of medical problems.... and these are the things that alot of so called dog owners/lovers do not wish to know about....

some people would say not to compare the people of Thailand and the people of Malaysia.... however, i could not not compare.... but in this case... i'm comparing the people in thailand who do not have dogs but treat all strays as their own and the dog owners/lovers here.... although this comparison might seem unfair to the people in thailand.... but in the end of the day... they win hands down...

if you have enough time.... go thru the adoption posts... and if you are a true dog lover... you will get what i mean.... and i have said it again and again and again... do not look for a dog because of its breed....

love a dog because it is a breed... the dog will love you back with enthusiasm... love a dog because it is a dog... it will love you with all its heart... dogs have more senses then us humans... they can feel alot of things that humans cant...

as you were saying, which is quite true... purchasing involves a large amount of money on the spot but maintenance is on a monthly basis.... so what about medication for heartworm?? vaccination??? tick prevention.... medications for maybe HD??? and if very unlucky, what if the dog has yeast infection??? or if not spayed/neutered, cancer??? or other medical problems that arises??? some of these problems do require a large amount of money ON THE SPOT have you ever thought of that?



i think i better rest my case... if not then alot of ppl will say long time no see me post msg... but sekali post tembak ppl kau kau....



anyway, feel free to ponder on what i have mentioned... or shoot me back....

YEN.... i want to see the pics of the JR pups.... i heard they are very freaking cute....






A dog is a man's most loyal friend.