elizatye
K9 Senior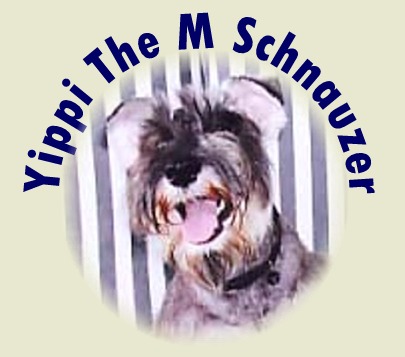 Jun 5, 2003, 1:03 AM

Post #1 of 50 (7770 views)
Shortcut

MIniature Schnauzer
Can't Post

---
Had read through the following articleand found that it is quite useful for the friend who is considering to get a new Miniature Schnauzer puppy and doubt that whether this breed is suitable for you, so just paste it down, for your reference. Happy reading

.

Miniature schnauzer puppies: what you should know

Miniature Schnauzers are a very popular breed of dog among pet owners; and it's not hard to understand why. Miniature Schnauzers are very friendly, loving dogs, with expressive eyes and wonderful dispositions. This is a guide to give you information about Miniature Schnauzer puppies, and what you should know before you buy one, and before you bring it home.

Miniature Schnauzers come in three colors: salt and pepper, black and silver, and solid black. They can have cropped ears, and always have a short, cropped tail. If you are looking at a Miniature Schnauzer puppy, you should look carefully to see if it appears healthy. It's ears should be relatively clean and free of discharge, it's eyes should be bright, and it should look like it's in good condition.

Miniature Schnauzers grow to be 12-14" tall, and 13-15lbs. They'll be comfortable in any type of home, but are very energetic and like to run around, so give your puppy the opportunity to run in a fenced-in area every once in a while. They are "terrier"-like, so they like to dig, and especially hunt. It is highly recommended that you keep small rodents (hamsters, guinea pigs, gerbils, etc.) out of the house if you get a Miniature Schnauzer. It's their instinct to hunt, and kill, so all small mammals are at risk.

If you find a puppy you like, and are ready to bring it home, there are a few things you should take into consideration. Like all puppies, Miniature Schnauzers are very curious, and will get into things even if you turn your back for a minute. Trash cans, electrical cords, basically anything remotely accessible, are potential hazards, and nothing should be overlooked.

Miniature Schnauzers are a small, bordering on medium, sized dog. Find the right kind of puppy food for you puppy; think if you want to feed it canned food, or dry food, and make sure it's for small breeds. You should decide, or follow directions on the bag/box, as to how much you should feed your puppy. Make sure not to underfeed, because puppies need the nutrients to grow, and make sure not to overfeed, because being overweight is just as bad as being underweight.

Besides toys, it would be nice to get a small grooming brush for your dog. Miniature Schnauzers don't shed, but sometimes their beard or hair around their legs will get matted and tangled. Take time every once in a while to brush your dog. On most Miniature Schnauzers, the outer coat of their fur is pretty wiry, but the layer underneath it is soft. Miniature Schnauzers should be groomed every couple of months, as well as have their nails trimmed and ears cleaned regularly.

If you are going to crate-train your puppy, or are planning to travel with it, find a good quality crate. It should be big enough so your puppy will be comfortable in it when it's not a puppy anymore. The last expense you should definitely go through with is getting your new Miniature Schnauzer puppy all it's shots and vaccinations.

It's a lot to think about for just getting a dog, but really having a new puppy is like having a new baby. The need constant attention and care for them to survive. Miniature Schnauzers are a wonderful breed, and are good with kids. They love to play, and love to run around. So good luck, and have fun!



Eliza