Copper
Novice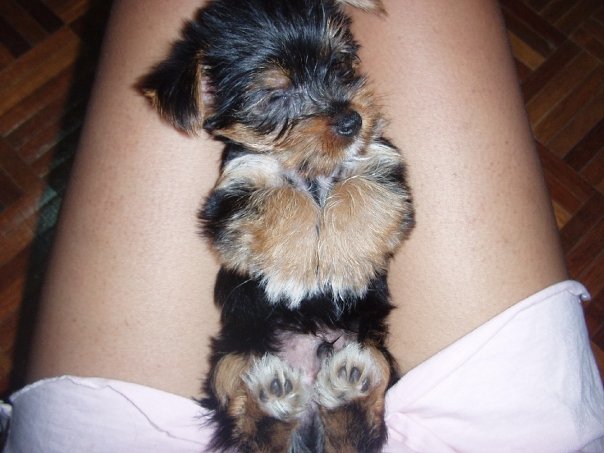 Mar 18, 2008, 12:31 AM

Post #1 of 18 (6186 views)
Shortcut

WEIRDest 'SHITTY' problem...
Can't Post

---
Hi guys,

My copper is progressing quite fine. though he gets a bit toooo hyper and he starts to bite like crazy and den he attacks my housemates toy poodle, Chinoz

. Sounds like a normal dog.... rite?



Today morning, i prepare his breakkie, he eats, i wash his bowl, put fresh water for him, put in the cage and get his bedding all comfy for him before i leave for work. in he goes and he gets comfy on his bedding. hmmm... my normal 'son'.



2 hours later, i get a msg from my housemate, COPPER SHITS IN HIS MAKAN BOWL with the water in it!

(i even haf pic as proof and i would upload it but i dun wanna disgust you ppl even more! lol

) y am i laughing?? i shouldnt but... sigh.

back to my problem.. y did he do it?

dogs dun soil their sleeping area, let alone their makn area! so y the sudden behaviour? anyone with similiar experiences. he is quite obedient but he is extremely naughty. im not sure if this is a rebellious act on his behalf for me putting him in the cage.... hmmm? im dumbfounded.. literraly!

~Copper's shelled-shocked Mummy~