JS Lew
Enthusiast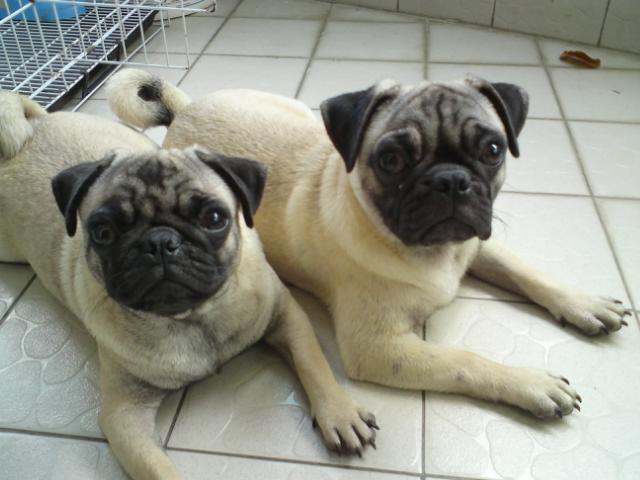 Jan 10, 2008, 7:38 AM

Post #10 of 45 (4990 views)
Shortcut

Re: [gcktan] My Dogs Were Stolen [In reply to]
Can't Post

---
Hi GckTan,

I also hate to chain or lock our dogs in a cage but after listening to all the scary stories regarding dogs being stolen, etc, I think it's safer to put them in a cage when no one is around and at night when they are sleeping. Of course I make sure the cage is big and comforatble for them.

Even when I sent them for boarding service, I survey and check to make sure the boarding environment is ok and the cage is big enough. But still I have to shorten my trip because still worry about them.........Hate to see them being kept in a cage for long time.....

Anyway, for dogs lovers, we always want to give our furkids the best.....

I've been looking for a house, an intermediate double storey link house. But after having the two girls, I change my plan to have a corner unit house in a gated residential area......... the plan is not realized but they are gone.........

I understand how you and your parents felt about the lost of your pug.........I feel the same now. Jiji (my pug) has been a very loving, cute, and obedient dog. I didn't have a plan to keep a pug initially but when I saw her being kept in a small cage all her life in a breeder's house, I wanted to bring her out of there. When I brought her back, she got skin problem, ear infection, hip issues, dull coat, skinny body...........Vet said she's not in good shape.

I paid to get her out from the breeder and spent effort (and money too) to improve her health and physical condition. Now slowly she's back into shape and have been a very lovely kid to me and my cousin. Some friends said I was cheated by the breeder to have bought a pug with many problems....But I was so glad and grateful to have her with us.......people just can't imagine how much fun and joy she has brought to us......

I quite pamper her because want to compensate the poor life she had in the breeder's hand for the past 1.5 years........Now feel sad because worried that she might end up having the same faith again.......

To those people who steal our dogs, dogs only mean money to them...... But to us, they mean much much more than that............ Money can never pay what our dogs bring to us.......