ai_ney
Ultra ALPHA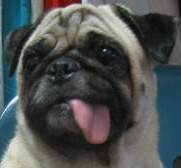 Oct 25, 2007, 7:14 PM

Post #4 of 69 (6230 views)
Shortcut

Re: [lilfunky] NEED HELP HERE. [In reply to]
Can't Post

---
agree with supermutts, u very cool la, dog treats available any time!



i think u and ur cousin could go over to the neighbour's house, ring the bell, try talking to the neighbour, ask him/her about the dogs, say u notice the puppies too, wat r they planning to do with them, can u go inside to take a closer look, then say hey this puppy is very skinny... from the talk u could gauge how the neighbour is, and u could proceed from there lo... if they dun wan the puppies, mayb u could suggest to take them away and some of us here in the forum could help? then suggest they spay/neuter their dogs?

it really depends if the neighbour is rough or polite, agressive or not... so make sure u approach with at least another person with you... all the best... update us...



Sookie's Photo Gallery
DON'T BREED AND BUY, WHILE HOMELESS ANIMALS DIE.
EVERY DOG SHOULD HAVE A HOME.