r@n
Novice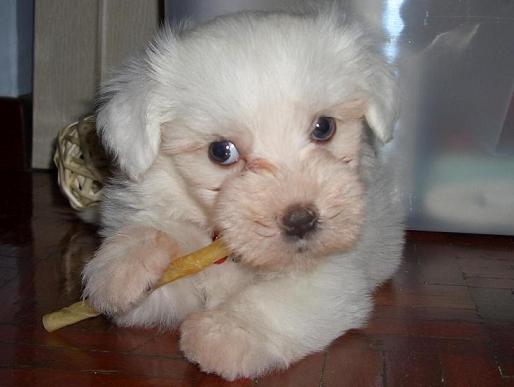 Oct 6, 2007, 2:40 AM

Post #1 of 5 (10846 views)
Shortcut

my furkid in trouble!!! help!!
Can't Post

---
hi,everyone.. my furkid name CASPER. he is a maltese..he is just only 9 months++ i really don't know wat to do right now... the problem is like this.

few months back he had cherry eye on the right, than the doc say it will not have any problem after the surgery, so, i believe him.. after two to three weeks the left eye also got cherry eye... than i also done the surgery... after the surgery his eye have many problem came out. always have tearn eye shit.more over its smelly n some times his eye ball n corner of the eye became redish... the doc give me the medicine also no use..

then,yesterday i found out that his eye ball have a small patch of white pink color.. than,i went to my groomer n ask... what is tat? she tell me to send my furkid to vets.. to check up.. it will get blind if does not have medicine to cure.. i really wan to faint when i hear that...

pls..advice me wat to do????????