Lady Eloise
Dog Kichi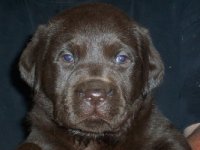 Jun 11, 2007, 6:15 PM

Post #4 of 6 (2397 views)
Shortcut

Re: [zhung] Licking Problem!!! [In reply to]
Can't Post

---

Hi all,

I have some problem here, my doggie she like to lick her paws & legs. Is it she have a skin problem? but I cannot find any infection. when she sit down nothing to do, then she start lick her paws. Anyone have experinced to give some advise.



4 things maybe:-

1) Allergy to food/treat. Corn and wheat in dog food often give pups allergy.
2) '' to pollen, dust, trees or plants around the yard.
3) '' to her bed, wool, fabric softner, carpets and material inside the house.
4) Boredom/Habit.

A simple litmus test can determine if your dog allergic by looking inside her ears. I know it sounds silly but if the inside of her ears are rather reddish, sticky and not the normal pink she has an allergy to something. ....




Dog behaviorist.

(This post was edited by Lady Eloise on Jun 11, 2007, 6:17 PM)