steffy1811
K9 Kaki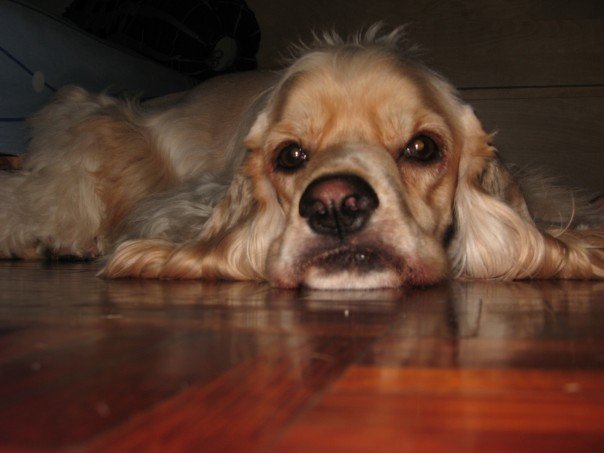 May 14, 2007, 9:08 PM

Post #2 of 11 (7963 views)
Shortcut

Re: [donyap] Neighbour's Complaint [In reply to]
Can't Post

---
MPKj stands for Kajang I suppose?

Wahhh where got like that?? TOO MUCH right?????? Write to STAR, NST

, get all the famous bloggers to publish it in their blogs

, it's total BULLSHIT if you ask me.

Call up the radio stations and release ur frustration LIVE on AIR.



How to pick wet poo poo if not wash into drain? Why cannot wash into drain leh? I didnt know all the drains in Malaysia are converts and neither did I know all the drains in Malaysia are super clean that we can actually drink from it.

For me, if it's firm, i'll pick it with newspaper, tah pau and throw in dustbin lah. If it's soft, let mother nature take care of it lah. After all, that is what we call FERTILISER's ok! Expensive ones too!

Record the whole conversation down! Get the recorder to record his name and position and get him to say he is from MPKj. Then record the whole conversation especially including the part, cannot wash poo poo into drain!..... after get already, go to your local district rep or whatever rep they call it and complain kau kau. MCA ke DAP ke whatever.....even if its BN..........bring ur recorder along too in case they turn u down and shoo u away. Once u have everything in black and white, they are in for deep shit. Wanna win the next election, they better be FAIR.



But then again dude, your dogs got license or not? If got license, then can argue, if no license, you better keep quiet until u get license! If no license, you're against the law first. So better keep quiet. If got license, then you've done absolutely NOTHING wrong.

Dog's will bark one mah, of cos noisy lah. Eh you ask them lah, they talk so much, don they realise, they are noiser? Dogs only bark when there is reason to do so. Then they yick yack yick yack there, no reason also find reason to yick yack yick yack, not noisy ah?

ARGHH ppl like ur neighbor makes me MAD!!! Makes me feel like holding them hostage with a million dogs and burn the freaking fear of dogs into their so called 'holy' souls!










*Rascal's Philosophy "Will give the world up for a good nap"
Gizmo's Philosophy "Mine Mine Mine. All is MINE. Sharing is caring..? Whats that?"