GSlover
Canine Addict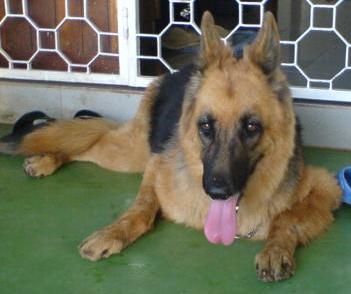 Feb 15, 2007, 7:53 PM

Post #12 of 25 (5291 views)
Shortcut

Re: [billyli3] Got a question about beagle furs.. [In reply to]
Can't Post

---
Well...actually getting him another playmate (dog), may or may not help, I cannot guarantee. It will help if the playmate is a mature adult dog and can play rough with beagle. It won't help if it is another puppy or beagle or timid type of dog.

Last time Tasha is a timid dog, she didn't like to play rough with Whoopy, so at times Whoopy still feel bore, so I could still see her biting her bone. Ever since I brought back Yuki since Tasha got stolen, Yuki is a mongrel which is bigger than Whoopy size a bit, they both play very rough until both exausted. So hardly see her biting her bone. When they play, Whoopy is the one always bring the toy/bone asking Yuki to chase her. Because Yuki also like toys. Very fun to watch them play.

Whoopy can bark a lot. Every little sound, she bark. When she barks, her fur on the neck/back all stand up like a cat. When stranger come close, she still barks, but will back off closer inside the house, she actually is coward but pretending to be brave.

My hubby never touch/sayang her, that is why she doesn't like him very much. But she obeys him, whenever he is around, she dared to stare straight using her eyes. She will quiet when my hubby told her to stop barking. When my hubby is around, she will behave extremely well.