Kevin Chuan
ALPHA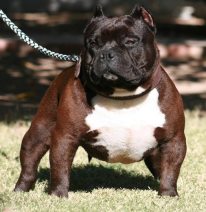 Nov 30, 2006, 7:54 PM

Post #6 of 8 (2669 views)
Shortcut

Re: [MelodyHeart] Anyone who live in Malaysia got a Klee Kai(Alaskan husky &siberian Husky breed) here? [In reply to]
Can't Post

---
yup,im a malaysian.

I seen a lot of ppl have Siberian Husky, just want to know that any malaysian have a Klee Kai.

It seem only a few ppl know about Klee Kai.



I guess so, most of the locals might only know S.Husky, and Alaskan Malamute... but a Klee Kai I guess nobody own this breed up to today in Malaysia... Alaskan Klee Kai... you may check with MKA, people there might know if someone own this breed.

If m not misstaken this is a smaller breed compare to S.H and A.M? I guess I have saw the photo some where... it should be a minature type of snow dog....