cindy_pebbles
Member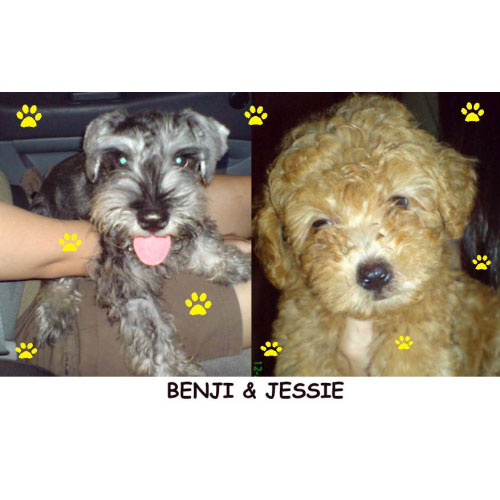 Sep 1, 2007, 6:32 PM

Post #30 of 33 (1236 views)
Shortcut

Re: [jessicaohh] Is it submissive pee??? [In reply to]
Can't Post

---
Hi there! Is Sasha ok with this peeing problem now? My Jessie (toy poodle, 7 months) is also having this problem. Everyday after work, when I put her out of her crate, (doesn't matter whether I open the crate straight away OR i waited until she calmed down), she will still pee on the floor once she out of the crate. sometimes dribbling the pee on the floor!!! yicks! i don't know whether she is excited to see me or Benji, to be honest. Hmm... coz everytime when i open the crate for her, Benji will rush to her to play with her and that's when i saw her squatting a little and awhile later, saw pee on the floor!!! How to put an end to this?
this morning, i thought that maybe Benji's the cause and instead, I myself carry her out from the crate (farrrr from Benji's reach) but she went dripping pee on my legs! Alamak!


She is considered house-broken already as she can do the business almost 99.99% in the right place since months ago. Just this problem..which has been ongoing since i first got her... at first, tot that maybe she can't control her bladder... hmm.. (Out of topic: Does female dog pees more than male? Benji never pee much when he was younger. Now, he only pees like 3 times a day and poo twice. Jessie...pee like every 15 minutes or so but poo about 2-3 times a day)
And yeah, if she sees some visitors, she gets highly excited. She will jump up to them on the couch and pee on their clothings. Yicks! So, usually I will carry her myself and ask my visitors to ignore her first...haha...
silly gal..