addadd
Novice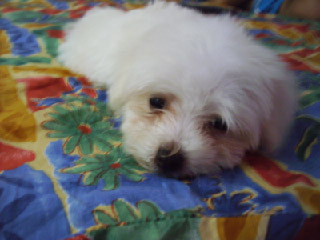 Jul 22, 2006, 3:10 AM

Post #15 of 48 (4865 views)
Shortcut

haha, just cut off all her bulu and make her botak and start to clean her tear stain everyday after that~

my 'girl' condition same as your when the time i bought her from a breeder,dirty and week and got flea....

after me and my gf take good care-------------------> still lar, not very pretty but look far more better~

i found out my 'girl' have more tear stain than 'alf boy' and alf boy is more clean and not much tear stain~

wonder female cry more ?

?

planning for maltese gathering ler, u join?