wicasa
Novice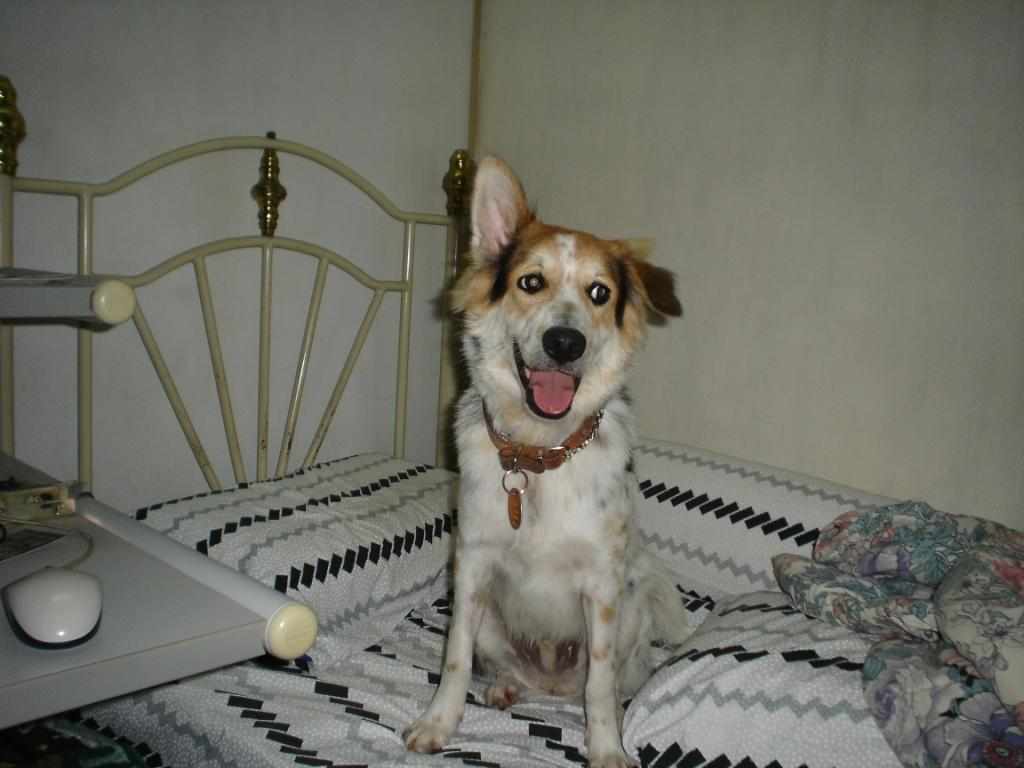 Jul 3, 2006, 4:48 PM

Post #27 of 58 (2929 views)
Shortcut

Heyah Wicasa,

It's already an age old argument, certain group of people are not really fond of certain breed of domesticated pet. And I disagree on the part of SPCA having no fang. You must understand, in the more 'civilised' part of the world, there's stringent animal protection law, continuous enforcement and of course, a collective efforts of profit and non-profit organisation. Animals, is known as man's best friend in those part of the world, having its own right in legislation. Now, do we have that here? Let's not kid ourselves.......that wouldn't happen, as long as those in power now remains in power.

And I'm sorry to hear about your GSD. But you know, blanket statement is not really fair coz I do know of some % of certain group of people is not dead set against dogs. Just two days back, I was walking my two dogs and there's this one Chinese lady bringing her children out from her house. She halts her children immediately and as her children starts saying, 'Mama, doggie, doggie', the mum said,'The doggie will bite bite' and you know what, I turned around and gave her the dirtiest look I can summon. Yeah, I do feel like giving her a piece of my mind.

What a sad world we are living in now .... Culture, education, belief, environment...all of them stink.


It's true that this is something that has been around since ages and cannot be changed over night. I might have over stepped about SPCA being fangless. You know how you tend over react and not to think and just to condemn once your are blinded by emotion. SPCA is the only body we can rely on, they are there just not strong enough and under funded and under resource. Things do work here but just at an extremely slow pace.

It's all in the education and bringing up of the future that will help protect our pets, animal protection laws and hopefully the change of people's mind set. Currently it goes like 60% say "haram" no hope convincing this bunch, 30% tell their children or "educate" then with the line "The doggie will bite" and instill fear in them from a young age. What is left the minority of us 10% who struggle to convince the rest otherwise. I think Malaysia would be in the World Cup before this can happen. Haha.

I just read the papers this morning. Finally, a smart move by the owner, he should have considered this possibility 6 months ago. He had the grace period but did not think of appealing for help! Now what has been done cannot be undone and the 13 lost lives are gone in vain because of a dumb owner nevertheless an animal lover. I do agree he's an animal lover, bringing in stray dogs, caring and nurturing for them. I do not think everyone would do it and for that he has my respect. But unfortunately he did set off a chain reaction for all dog owners throughout the country. This is a bloody window of opportunity for the councils to come out with new regulations that might affect the rest of us. Now we the rest should be more alert of our surroundings and take great care and practice responsible dog ownership. The past cannot be change by debating over it, now our present actions determine the future of our pets.

As you say it "What a sad world we are living in now .... Culture, education, belief, environment...all of them stink"