jessicaohh
ALPHA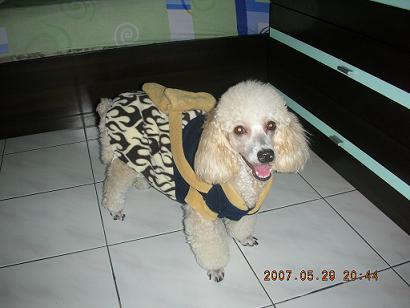 Jun 9, 2006, 5:49 AM

Post #1 of 1 (5257 views)
Shortcut

Hepatozoonosis
Can't Post

---
I just bought my lil Hazel last sat. Although she is not as active as other pup when she was first brought home, but she's a very cute and smart pup. Just a few training, and she is already paper-trained.

However, after 2 days, she suddenly lost her appetite, vomitted and diarrhea. The vet diagnosed that she has hepatozoonosis. It is a life long disease. The cause might be because hazel has eaten a brown dog ticks.

Anyway, she became weaker and weaker. At last, I have to return her to the pet shop's vet.

I just want to know if hepatozoonosis is infectious. What will happen if I bring in a new pup within a few days? How can I disinfect my house and the crate as well as other pup's stuff before I bring in a new pup. I wouldn't want my new pup to be infected. I couldn;t losing another one.

Hazel will be forever in my heart......God take care of her !!!!!!



---

View my blog in Sasha's Blog and don't forget to sign my guestbook!

They are not 'Just a Dog'
They are my FAMILY!!!


Sasha, Sze Ern N Sheena