nazaj
Novice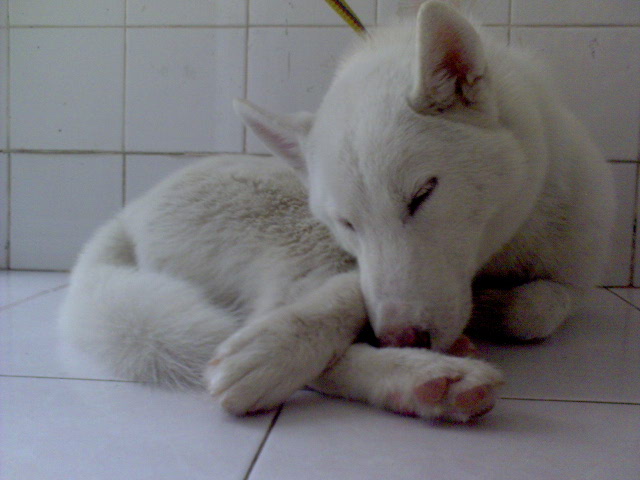 May 19, 2006, 6:31 AM

Post #4 of 5 (859 views)
Shortcut

Re: [wenwen] MIXED Breed CAN BE SO Adorable and loevely as well! [In reply to]
Can't Post

---
Seriously i wanna find a match with him. But due to he is a mixed breed. A friend of my sis wanna match with her shih tzu. but i refuse. cause this will destroy the gene of the breed. Maybe i planned to adopt another like him. I find out that their parent is spitz mix with long coat breed. but this kinda of breed is so rare. even i've been flipping thru many dog directory also can see it.

But anyway, now i'm not so keen to find out where he came from. As long as he is healthy and live happily with us will do.

He is so so tender to our family, very good guard dog and loyalty. Unlike my husky, i pay lotza attention and spen me alot on this pure breed.Hopefully one day my husky will take Ah Bi as referal.