liangann83
Enthusiast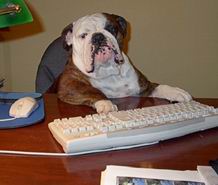 Nov 12, 2005, 3:43 PM

Post #3 of 3 (613 views)
Shortcut

Re: [liangann83] Nice test ( rugi if dont test ) quit true !!!! [In reply to]
Can't Post

---

My personality test result :
1. Intuitive - capable of knowing without deduction or reasoning.
2. Caretaker - One that is employed to look after or take charge of goods, property, or a person.
3. Speaker - someone who talks (especially someone who delivers a public speech.)
4. Excite - To call to activity in any way; to rouse to feeling; to kindle to passionate emotion.
5. Being Loved - a deep, tender, ineffable feeling of affection and solicitude.
6. Desirability - Worth having or seeking, as by being useful, advantageous, or pleasing.
7. Inspirational - imparting a divine influence on the mind and soul.
8. Liberal - Not limited to or by established, traditional, orthodox, or authoritarian attitudes, views, or dogmas
9. Passionate - Showing or expressing strong emotion.
10. Popularity - the state of being widely admired, accepted, or sought after.



Muahahaha........... i am Intuitive guy