cerena98
Novice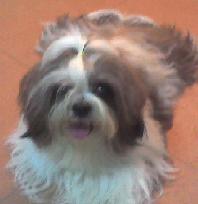 Nov 10, 2005, 8:46 AM

Post #3 of 3 (770 views)
Shortcut

Re: [crazymouse_yyh] Need help to keep a lookout if anybody sent a lost male silky terrier by the name of Ray to SPCA [In reply to]
Can't Post

---
Hi crazymouse_yyh,

Thanks a lot for those suggestions and sharing your aunts experience and really happy to know that your aunt found her darling back after 2 days. Unfortunately, there hasn't been any news since Ray went missing on 22nd Oct 05. Its coming close to 3 weeks already..really worried about Ray's well-being. Hope God is watching over him.

Fyi, detailed search has been done round neighbourhood since Ray went missing but they have not call up SPCA/PAWS. Its most likely Ray has been stolen and have been kept as a pet by the ppl who stole it. I have sinced helped them to post up adverts on SPCA and PAWs website and will call SPCA and PAWS up up tom. Thanks a lot for your suggestion crazymouse_yyh!



Hello....

Have your sis and her bf tried looking at petshops? Why not ask them to call up SPCA and ask? But living at Bandar Utama... don't think anyone would drop the silky at SPCA... maybe PAWS. SHould give a call and ask.

Anyway, similar thing happened to my aunt. She got back her dog, a pekingnese mix after 2 days. What she did was posted flyers arond the area that her dog got lost(bangsar) and she went to every petshop and vet clinic telling them of thier lost dog. 2 days later, a lady rang my aunt up and said she found my aunt's dog. Sure enough, it was Belle and my aunt was thankful.

You can make a police report I think, then get that report as proof and go to The Star newspaper office to put up lost dog advertisements in their classifieds. It will help.