leecy
Ultra ALPHA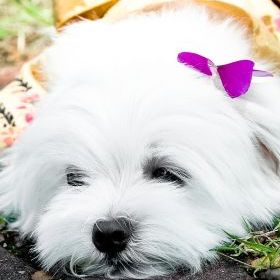 Oct 22, 2005, 10:47 PM

Post #5 of 5 (1161 views)
Shortcut

Re: [akiawayne] Doberman, 5 months old, the poo-machine [In reply to]
Can't Post

---

akiawayne

Is ur dog being confined in the kennel most of the time? And how many times bigger is the kennel compared to ur dog?

This seems irrelevant but actually it is important. If ur dog only spend time in the kennel to sleep or spending most of the time outside the kennel, then the place shouldnt be too big, juz enough to stretch their body will do. This is bcs a dog (normally) wont dirty their living place, so if ur dog is not meant to be confined most of the time, then u should train he/she to pee or poo outside the kennel.

But if the dog being confined most of the time in the kennel, u sould provide him with a space at least 4 times larger than his size, but in this case u cant avoid ur dog to poo in the kennel, or even step on his/her poo.

Time, patient, & consistency is the keys to success in order to train ur dog well.







Regards,

Yang