makubex00
Dog Kichi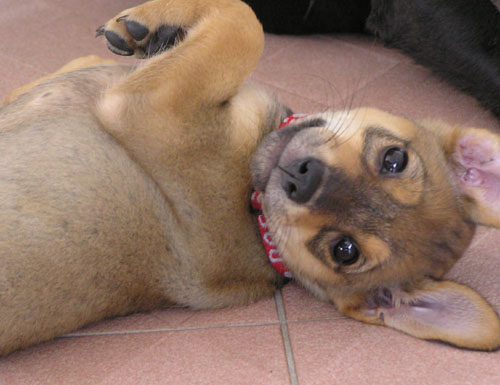 Oct 18, 2005, 8:30 PM

Post #34 of 37 (1295 views)
Shortcut

Re: [phekling19] Very disgusting...check it out! [In reply to]
Can't Post

---
From what I read, your neighbours are natural born thieve!! I cant believe they actually go & steal Furbabies, worst of all stealing ur stuffs too, atleast this IS a crime that can put them behind bar, hope they will get caught or anything, one way or the other, they deserve some punishment. I just hope they r not planning to breed it & sell puppies since they have 2, I cant imagine what the outcome will be...



Hahaha... nice one, mosquitoes, but no aedes pls

maybe... a slime.

Im working like crazy

Final semester in ADoM, holiday means end of deadline for me, die...


Hehe... but do enjoy ur holiday!! Cheers!!

PS: Everyone, pls support SPCA's Petition for the Prime Minister about Animal Rights, http://www.catzmedia.com/.../petitions/index.asp

We can make a different for our Furbabies, Thanks!!


(This post was edited by makubex00 on Oct 18, 2005, 8:33 PM)