JoeSmith
K9 Maniac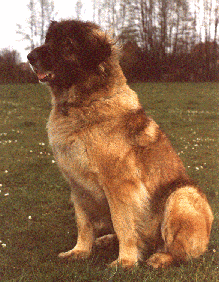 Aug 16, 2005, 5:12 PM

Post #5 of 11 (2299 views)
Shortcut

Re: [kwtum] TOILET TRAINING 4 DOGGY [In reply to]
Can't Post

---
Don't expect miracles, even human need month to learn that and you would not push a baby's face into his diapers, isn't it?

Personally, I do not believe in newspaper training. I taught my dogs to go outside whenever they need to go.

I started when they are very young and sleeping in a crate. They would start crying before they mess up their own sleeping area. That is a natural behavior and I took full advantage of it. I carried them to the toilet area, but harness fitted. I waited quietly, no talking, no playing and no moving around. Once they made their business, I started praising and showing joy, as like as I did strike the lottery. We left the toilet area and played a little. After each meal, I went with them to the toilet area and certainly before retiring. I used a baby alarm to be able to hear them crying at night. During daytime I kept a close eye on them and whenever they started sniffing or tried to pee or poop, I said firmly NO and carried them immediately to the toilet area. My female dogs were housebroken within a week, the male dogs needed a little longer.BTW, accidents happen, but I do not say anything. I just move them out of sight and clean up the area VERY carefully with a special cleaner. This stuff breaks down the smell; hence, your puppy won't remember it and won't mess the same spot. If you do any harsh action then they will remember it and that is exactly what you don't want to happen.