robros
K9 Maniac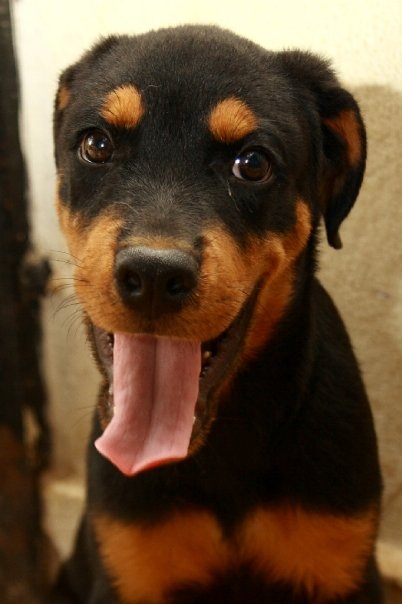 Jul 20, 2005, 1:31 AM

Post #31 of 44 (2016 views)
Shortcut

Re: [eunicelai82] Anyone Lost a Female Labrador Retriever in Puchong [In reply to]
Can't Post

---
Glad u are more aware now of what can possibly go wrong in an adoption.

FYI, my female rottie was practically a throw away case. She is not what people would call the classic rottie. She is small, has really skinny weak legs, buck teeth, problem eyes and a dislocated hip.

She was already an adult when we got her. A few people said we are "seow" to have such an ugly cacat looking mutt but we did not care. She was pretty abused and caged up for a long time so she could not walk properly. She was pretty destructive for a while. She would chew up my brand new car, sleep on top of the car (hood), pull out all my plants, chew up the garden furniture, get her head stuck between gate grilles, etc, etc.

After some time, she got better. Became stronger, her fur is beautiful like mink, very loving and manja. Now, she is everyone's favourite. She will never be a guard dog unless the thief fears dog licks as she loves just about everyone. Before we know it, we already had her for 9 years. We dunno how old she actually is. Maybe 11.

What I want to say is don't give up on a dog. You never know how much the dog can give you in return for your love.