leecy
Ultra ALPHA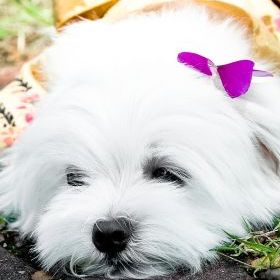 Jul 19, 2005, 9:10 AM

Post #19 of 44 (3998 views)
Shortcut

Re: [eunicelai82] Anyone Lost a Female Labrador Retriever in Puchong [In reply to]
Can't Post

---

eunicelai

well, this is juz my humble opinion & not pointing to anybody, juz wish to take this case as example.



many ppl feel that the best way to treat an unwanted dog is to send to animal shelters, well to be honest, & this word comes from SPCA president, Christine Chin, "less than 10% dogs will be adopted" which means most of the dogs will be killed, yes, killed not so called put to sleep. & if they need to choose, of corse they will choose the sick ones, since juz less than 10% will be given a chance to survive.



If somebody sick will you send that fella to be "put to sleep" or send to vet?



when i went for volunteer at an animal shelter, i realise that for whole day i spent, mostly are the ppl sending their dogs there, juz once in a blue moon ppl adopt. & the dogs sent there will dissappear very soon, juz like "NOW u see it, NOW u dont!"



juz wish to point out that sending a sick dog to animal shelter is not a right decision, sending a dog to animal shelter shouldnt be the 1st choice too, for me, it shouldnt be a choice at all.



well, i really do hope to be ur fren, but a good fren should be frank, not smile in front of u but stab u at the back, i experienced this b4. & if u can accept a frank fren, personally i do feel that robro is the frank one & NOT stupid, i used to talk like him, erm.. WORST.



i do agree with him, sending the dog to shelter rather than vet when sick is IRRESPONSIBLE, not to point at anybody but the fact is, animal shelter will be the worst place for a sick dog to recover as all the dogs are come from different unknown backgrounds, they might have viruses which are contagious, & there are always lack of human resource to take good care of them especially sick ones.



if it is caused by behaviour problem such as simply pee, well i do rescued a lot at such case, this is due to their pass pity experience, so you need time to regain their trust, train them. owning a dog is not for day, week, or months. it is for a life time. the fact that a person who dump their dog away juz after 1 week doesnt mean the person is BAD or hate dogs, he might feel very sad to give up the dog but he is just NOT prepared to own a dog yet. thats y i always say the rescue ones are not owned by me, im juz not prepared to own them, if i decide to own 1, i will take good care of them.



wonder u will scold me stupid? i already try my best not to scold a person, juz tell u guys the fact, hope not much bullets towards me..






Regards,

Yang