robros
K9 Maniac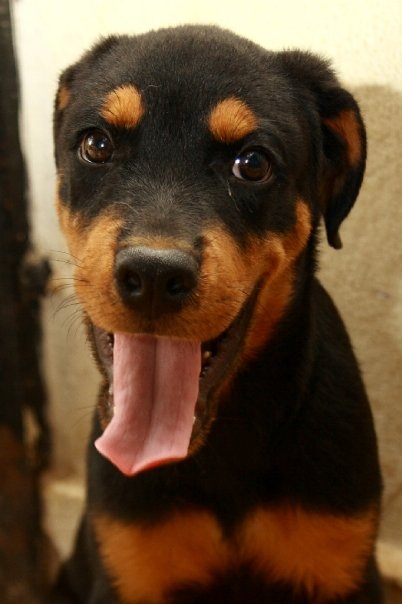 Jul 28, 2005, 6:05 PM

Post #21 of 46 (5392 views)
Shortcut

Re: [tastybacon] Please help me ***Reward Rm1000.*** [In reply to]
Can't Post

---
it took me one day to housebreak my rottie when he was a puppy. suppose it helps that he is super obedient. what i did was soak his urine on newspaper and place the newspaper on the spot I want him to do his poo & pee. I will take him there and allow him to smell the urine soak newspaper and pat his head and praise him. Same drill with the poo. After a couple of times, he caught the idea and went voluntarily to the newpaper. Make sure you do change the newpaper frequently.

Dogs respond better to positive reinforcement like praises, patting on head and treats better than punishment. By punishment, they might get confused and misunderstand why they were punished. Remember that dogs want to please their owners. Don't be afraid to shower them with praises when they do something right but when they do something wrong, if "no" doesn't work, just ignore them. They will realise that that action does not bring them benefit, so they will not do it anymore. Like humans lah, no "chiok soh" (benefit) what for u do?

Good luck with your training!!