ginger_pie
Enthusiast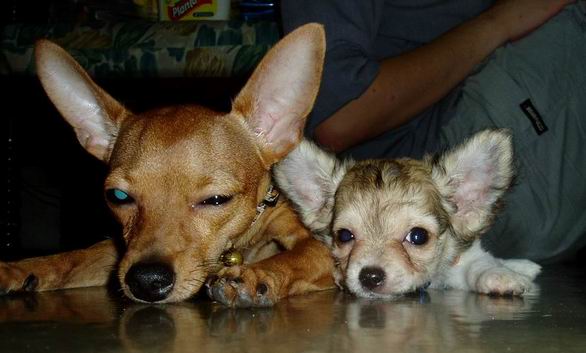 Apr 25, 2005, 8:05 PM

Post #71 of 74 (2037 views)
Shortcut

how old urs maltese??? where u get it? very cute lah.



like Rhyno (minpin) easy to teach, but Romeo (chihuahua) quite difficult, a bit stuburb. i think dun teach them too many trick, it will make them confuse.N try to repeat all d things tat urs doggie, just like remind them, coz sometime they'll easily to forget.so be patient, teach them slowly.

Like Romeo, we brought him back february tat time he 2 month+. Recently he just know hand, coz he very pamper, manja. everytime need ppl sayang him. But he very good, coz he can go out with my bf in unleash situation. coz he'll follow my bf step, if my bf stop he'll stop n sit beside my bf. sure tat i'll follow them oso, just to hold him if any car pass by.



Gandhi said, "First they ignore you, then they laugh at you and then they fight you -- and you win."


Rhyno & Romeo photos


(lastest upload : 13 May 2005)