musashi
ALPHA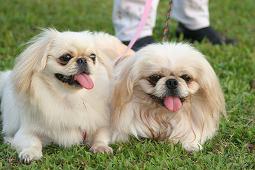 Apr 4, 2005, 5:17 PM

Post #6 of 85 (6607 views)
Shortcut

Dear Amanda,

Me & my wife wnet to Gasing on Saturday evening try to serach and ask many people but could not get any good news.

We went again on Sunday and I brought Taro along too.

OUr finding & feeling is that most probably Nikki had followed somebody out of the jungle while you are searching in the jungle.

Trust me, Nikki is alive and she is taken care by somebody,hopefully she will be back to you one of these day,don't loose hope yet !



I am the man with dog's name