carienna
Canine Addict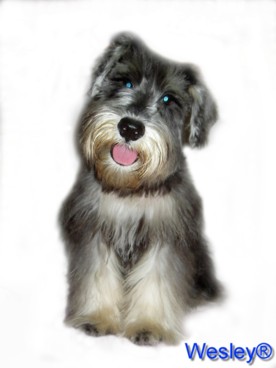 Mar 18, 2005, 4:59 PM

Post #76 of 113 (1206 views)
Shortcut

Re: [my_dawg_daisy] R there any schnauzer breeders in Malaysia with websites? [In reply to]
Can't Post

---
I remember there was once when I was walking at Gurney Drive then I met this family with a pair of yorkshie terrier and the female yorkshire is really very small!! The owner said she don'y intend to breed the yorkshire cuz this yorkshire's mummy gone thru operation when giving birth and only has two pups!! and max can only operate 3 times.. and you'll be risking... the pup or the dam or both might die! So why the torture?! There are etshop owners that seen my silky before and keep on persuading me to breed BamBEE saying they can provide the stud and etc and since BamBEE is so small, sure the pups also small size.. but i dowan ler.. dowan to take the risk!



How small is the MS that you saw?

I used to have a mix Ms and silky and he looks exactl like you said, MS features with silky colour, but suffered from poisoning and die!








I used a lot of dog food already but still can't settle down with one brand for my doggie.. Currently using Euk@nuba@ but then they say the coat colour will eventually fade to a lighter colour when dogs are feed with this brand.. then Bil Jac pulak my doggies like but they said not good cuz it is made of liver... How about you? What you feed your doggies with?









Golden Retrievers & Miniature Schnauzer are SIMPLY the BEST!!!!!!!